Term 3 Week 6 2023
Principal's Message
Dear Parents and Carers
What a wonderful week of celebrations we had last week. It began with the annual Book Week parade which was such a happy celebration of what makes St Joseph's so special - community spirit. The effort that went into the students' costumes was fantastic and the smiles on the students' faces demonstrated how much they (and the teachers) enjoy this parade. A massive thank you to Miss Sue, Miss Simone, and all the teachers and students who helped decorate and provide creative writing pieces for our READ, GROW, INSPIRE theme.
Our Art show was a wonderful exhibition of the imagination and creativity our students have. The library was transformed into an Art Gallery and the quality of the art was astounding. Thank you to Miss Sue for her creativity in the design of the space and to Mrs Mulherin for organising our judge Mrs Helen Wotton. We will present the awards and our popular choice award at Assembly this week.
A very big thank you to all the grandparents, parents, aunties, uncles, and friends who joined us for Grandparent's Day. It was such a lovely celebration of what a blessing our families are to each and every one of us and how important grandparents are to us, as we can learn so much from their wisdom and life experiences. The playground was alive with picnic rugs and picnic chairs and the atmosphere was filled with chatter and laughter. It is days like this that help us all realise how blessed we are to work with such wonderful families. Looking forward to many more celebrations to come.
Upgrades
I am very excited that we have been able to begin some upgrades to our already beautiful facilities. Recently we have installed a new front fence and gate and a new side gate near where our After-School Care enters and exits. On the weekend the fence was removed that separated the prayer garden from the main playground to create some more open space for the students, and we will finish off the area with new turf and plants for the garden. New bag hooks have also been installed upstairs and we have generously been given 2 new bench seats and tables from Steel, Post, and Rail to allow for more seating in the playground.
I have also been able to successfully gain the support of the Parish and CSO to install a COLAR (covered outdoor learning area) over the basketball court to provide much-needed shade from the sun and shelter from the rain, this space will also enable us a larger area for assemblies and community events. I will keep you all updated on this project as the details and design become more definite.
Don't forget the Parent Forum meeting is on Monday next week at 5:00 pm in the library. We have some exciting plans for Term 4 and will be discussing the Christmas Carnival so please come along.
Mobile Devices:
Just a reminder that all mobile phones are to be left at the office during the school day. If children are being picked up each day there is no need for them to have a phone as we will contact home if there are any issues. This also applies to Smart Watches. Smart watches are not allowed at school, however,if your child needs to use this to get to and from school this watch also needs to be stored in the lockers at the office during the school day. Putting it on airplane mode is not enough. We have backing from the CSO director and the NSW government on not having mobile devices at school. Please help us in keeping your child safe and support what we are doing.
Please keep Fr Michael in your prayers after his recent stint in hospital. We hope he has a speedy recovery.
Kind Regards
Tracey
Upgrades
Grandparent's Day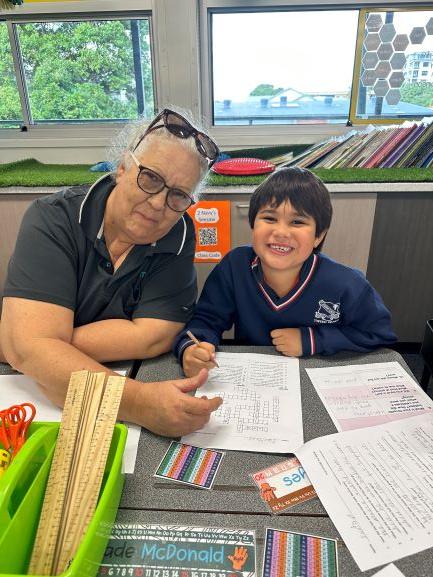 Assistant Principal Learning & Teaching Message
What a week we have had! Celebrations of our children's learning were on display for the whole community to see. It was such a delight to witness the 'oohs and aahs' that were exclaimed and the pride that was shown when the children took their parents and grandparents around the school to show them their work. This is what celebration is all about! A massive thank you must go to Mrs Sue McGill for her vision for celebrating Book Week and creating the fabulous display for both the Book Week theme READ, GROW and INSPIRE as well as the Art Exhibition. Thank you Sue, from all the staff and children of St Joseph's. It looked so stimulating!
Multiple people made comments to me this week that St Joseph's is such a great place for the children as we continually encourage and celebrate learning in such a variety of ways. This is so true! We try to celebrate all aspects of learning, the academic, the creative and the physical through our sports. It's great to see the variety of talents that the children love to share with others. Keep it up!
ART EXHIBITION
Our amazing Art exhibition this year had many wonderful pieces on display. They were so well prepared and the children were thrilled with the outcome of their piece. We had a local artist come and choose the best pieces from each class, which was a hard decision in many cases. The children who came first will receive a trophy on Friday at assembly and the children who came second will receive an iceblock from the tuck shop as a reward.
Congratulations must go to the following children:
K Navy - 1st Joseph Wilcocks; 2nd Sebastian Brandao Carrothers
K Red - 1st Fleur Durrant; 2nd Genevieve Miranyi
1 Navy - 1st Indie Rasmussen; 2nd Banjo Clayton
1 Red - 1st Bettie Dixon; 2nd Ava Wilton-Houston
2 Navy - 1st Audrey Shaw-Barron; 2nd Cohen Parkinson
2 Red - 1st Rosie Meigh; 2nd Vivienne Pitkanen
3 Navy - 1st Heidi Green; 2nd Leo Hoffman
3 Red - 1st Samantha Wynia; 2nd Isla McGee
4 Navy - 1st Skylar Rasmussen; 2nd Lilah Fraser
4 Red - 1st Hendrix Wilson; 2nd Addalynn Cassidy
5 Navy - 1st Aurora Rengal; 2nd Ella Immish
5 Red - 1st Annabelle Johnson; 2nd Lily Moyce
6 Navy - 1st Charles Wolfson; 2nd Kale Nipperess
6 Red - 1st Omaya McDonald; 2nd Payton Sullivan
On behalf of St Joseph's, I would love to thank Jenny and the Bruhl family from Ezi National at South Tweed for supplying a beautiful gift for the 'Most Popular Piece of Artwork". This award was selected by the school community as every child in the school had a vote for their favourite piece of art.
The winner of this award is: Lilah Fraser from 4 Navy.
Well done everyone, can't wait for next year!
LOWES SCHOOL UNIFORM SALE
Lowes is happy to announce our next 20% off sale event for 2023, which is happening over two days, August 24th and 25th.

This sale includes school uniforms!

Purchases can be made online or in the store that stocks your school's uniform (Please note click and collect will not be available during the sale).
Even if they don't have the stock you can pay for it and they will get it in for you.

Cheers
Chris
Art Exhibition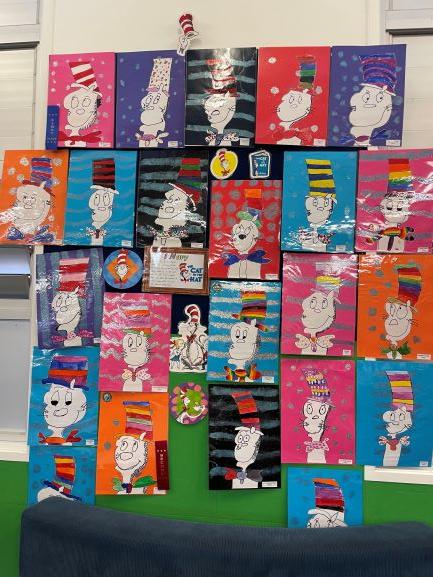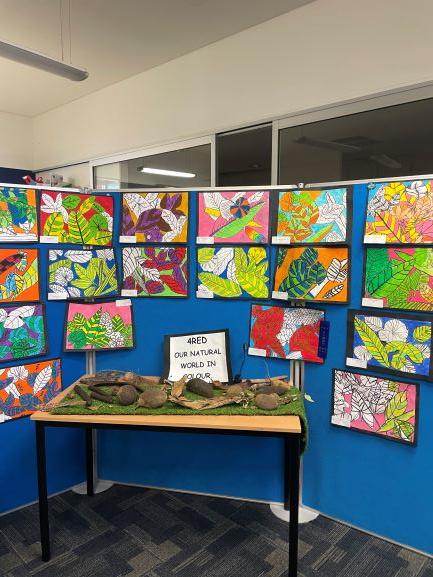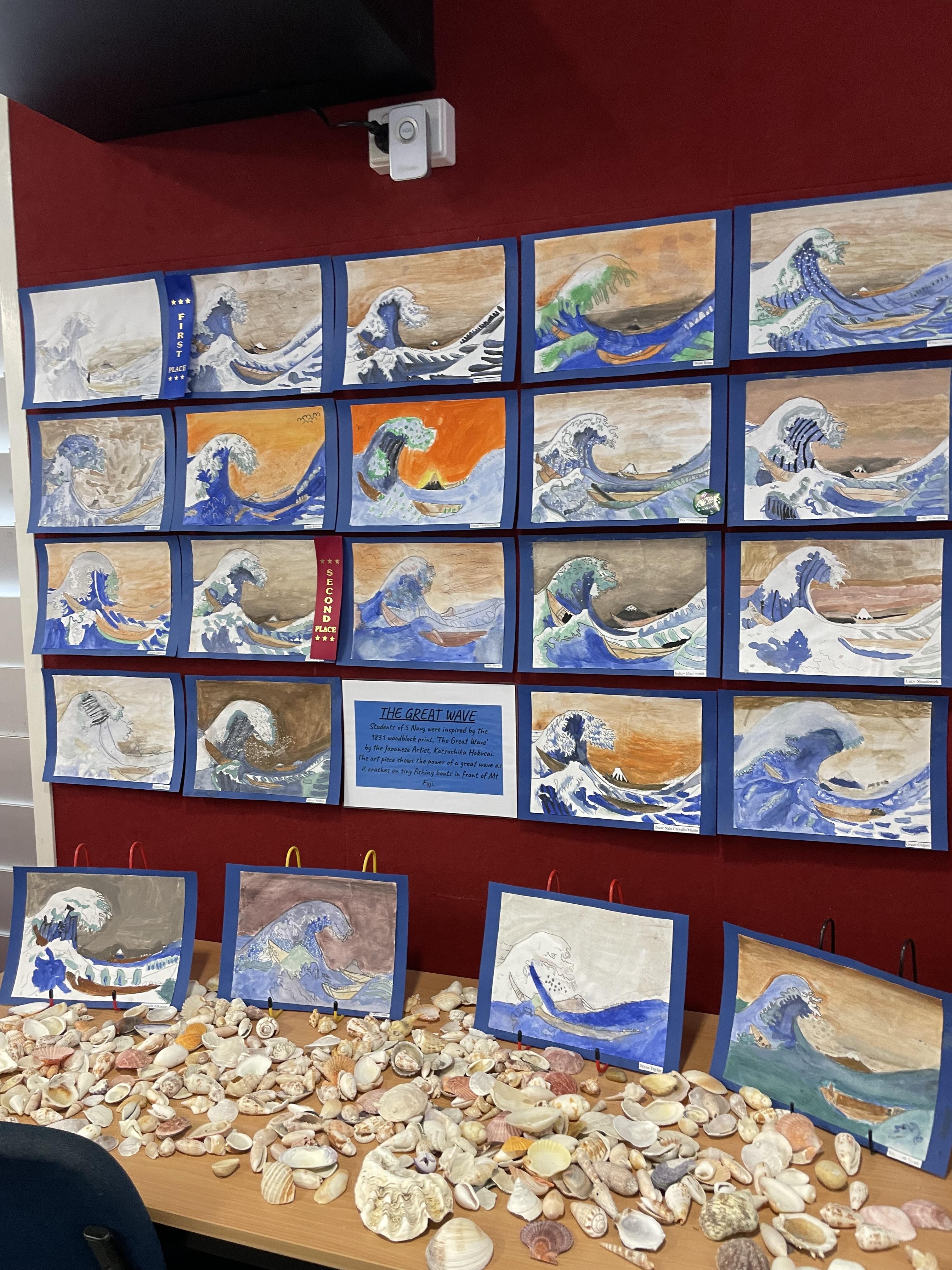 Book Week
Important Dates
Friday 25/8/23 Years 5 & 6 Zone Gala Day
Monday 28th Parent Forum Meeting 5 pm
Mon 4th, Wed 6th & Fri 8th September Kinder 2024 Orientation 9-11 am
Friday 8th September Year 1 Currumbin Bird Sanctuary
Friday 15th September PUPIL FREE DAY
Sport News
Polding Soccer Trials
Noah Kotek in Year 5 travelled to Nelson Bay to compete at the NSW PSSA Soccer Trials last week. Noah played to a high standard and narrowly missed out on being selected in the state team. Well done Noah on a great effort.

National Touch Trials
Sam Cook in Year 6 travelled to Darwin to compete in the national Touch Football Trials last week. Sam was a member of the NSW state team. The NSW team played well throughout the week, making it to the final where they were defeated by Queensland 3-2. Congratulations to Sam on representing not only St Jospeh's but NSW at such a high level. We are very proud of you.
O'Dwyer Shield
Our Junior and Senior Rugby League Teams played against St James in the O'Dwyer Shield at Piggabeen on Sunday 13th August. This is a fun rivalry game in memory of Ryan O'Dwyer, a former student of St Joseph's and brother of ex-Titans player Luke O'Dwyer. Our Junior team won their game 26-12, the Senior team lost 10-30. All players put in an enormous effort under very hot conditions, congratulations, we are very proud of your effort. A special thank you to Daniel Taylor and Andrew Millar for giving up their time to train the boys in the lead up to the game and for running the boys on the day. Your assistance is much appreciated.

Diocesan Athletics Carnival
The Lismore Diocesan Athletics Carnival was held at Coffs Harbour Stadium on the 15th of August. Twelve students from St Joseph's represented the Tweed zone:
Pippa Cook, Cianne McLeod, Lachlan Cook, Willow Millar, Emjay Goldsworthy, Parker Goldsworthy, Matai Dwyer, Edward Ingham, Georgia Knapp, Jack Harry, Sophie Stanford and Ella Immisch.
Congratulations to all of our representatives on their exceptional performances on the track and field on the day and well done on your excellent sportsmanship against some very talented athletes. A special mention to Willow Millar (Year 4) who was the junior girl age champion, a great result.
Willow Millar and Lachlan Cook were successful in being selected in the Lismore Diocesan Team and will now compete at the Polding Athletics Carnival in Sydney later this term. We wish them the best of luck.
Willow Millar - Junior Girls Age Champion at Diocesan Athletics
Catholic Schools Parent Assembly -Building Confidence in Kids Workshop at St Joseph's Primary
Tweed Heads & Coolangatta SLSC Nippers
The Big Battle Banora Point
Book Club News
Issue 6 orders are due by Wednesday 6th September.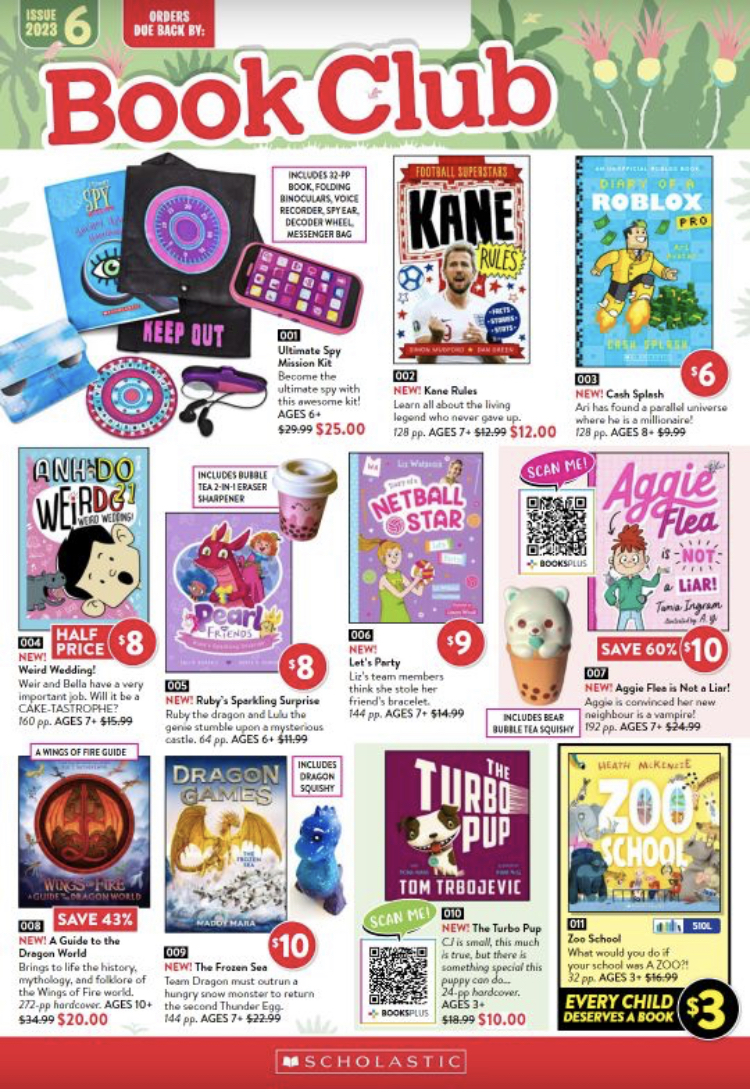 Vinnies Volunteers Needed